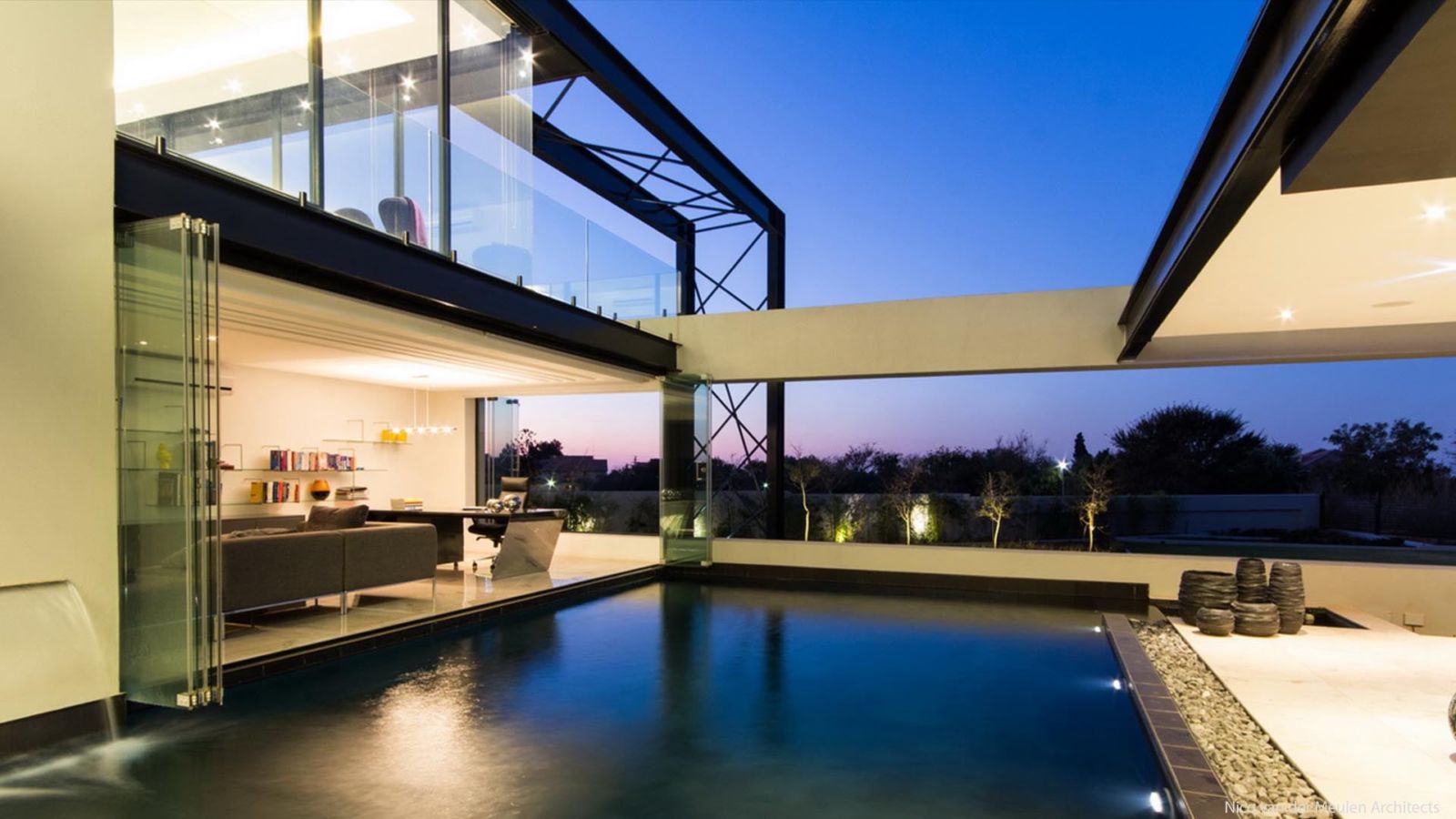 House BER (3)
Testimonial

"When we decided to start the process of building our new home, we realised that we needed an architect who was not only able to design a unique, stylish house, but someone who could also design around the strict design rules of the Estate where burglar bars are not permitted.
We appointed Nico van der Meulen Architects and Nico's son, Werner, came up with astonishing designs that not only met our full approval, but also met with the Estate's
Rules and Regulations.
Working with Nico, Werner & the Interior Design Team was a pleasure, easy and from the beginning our needs were understood and applied, resulting in a beautiful structure & interior.

We are very happy in our home that is viewed as one of the most spectacular in the Estate"
Owner of House BER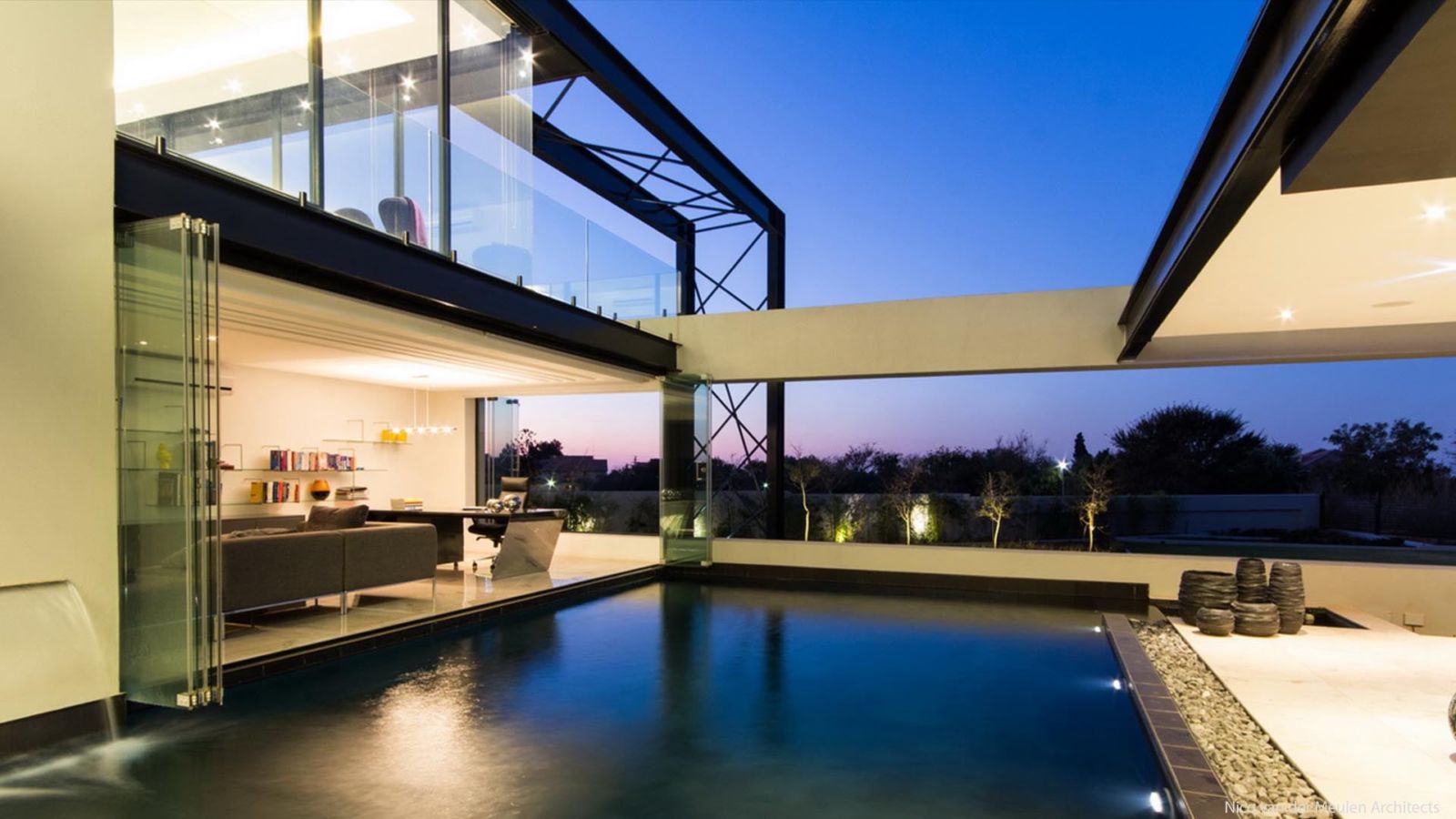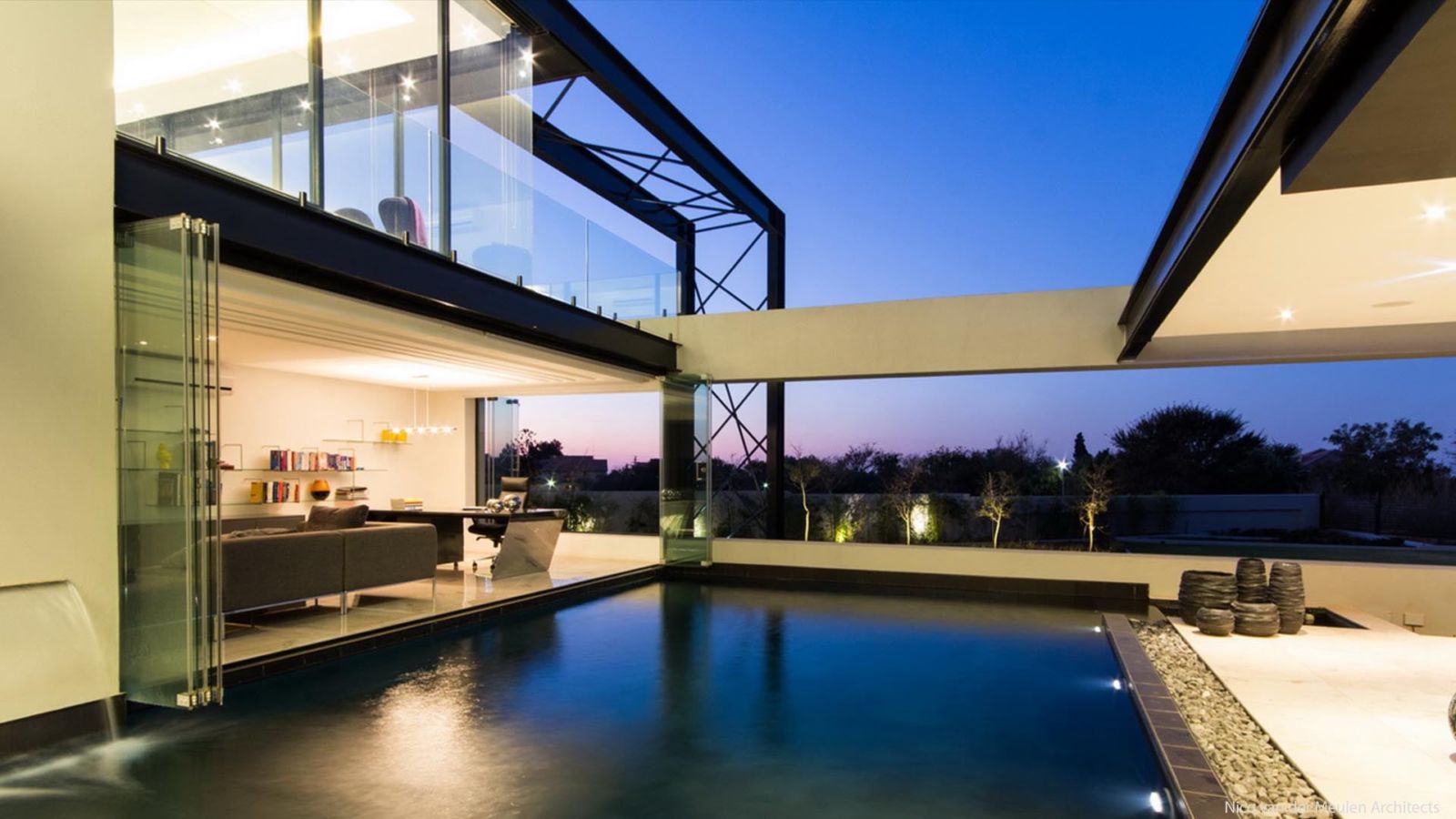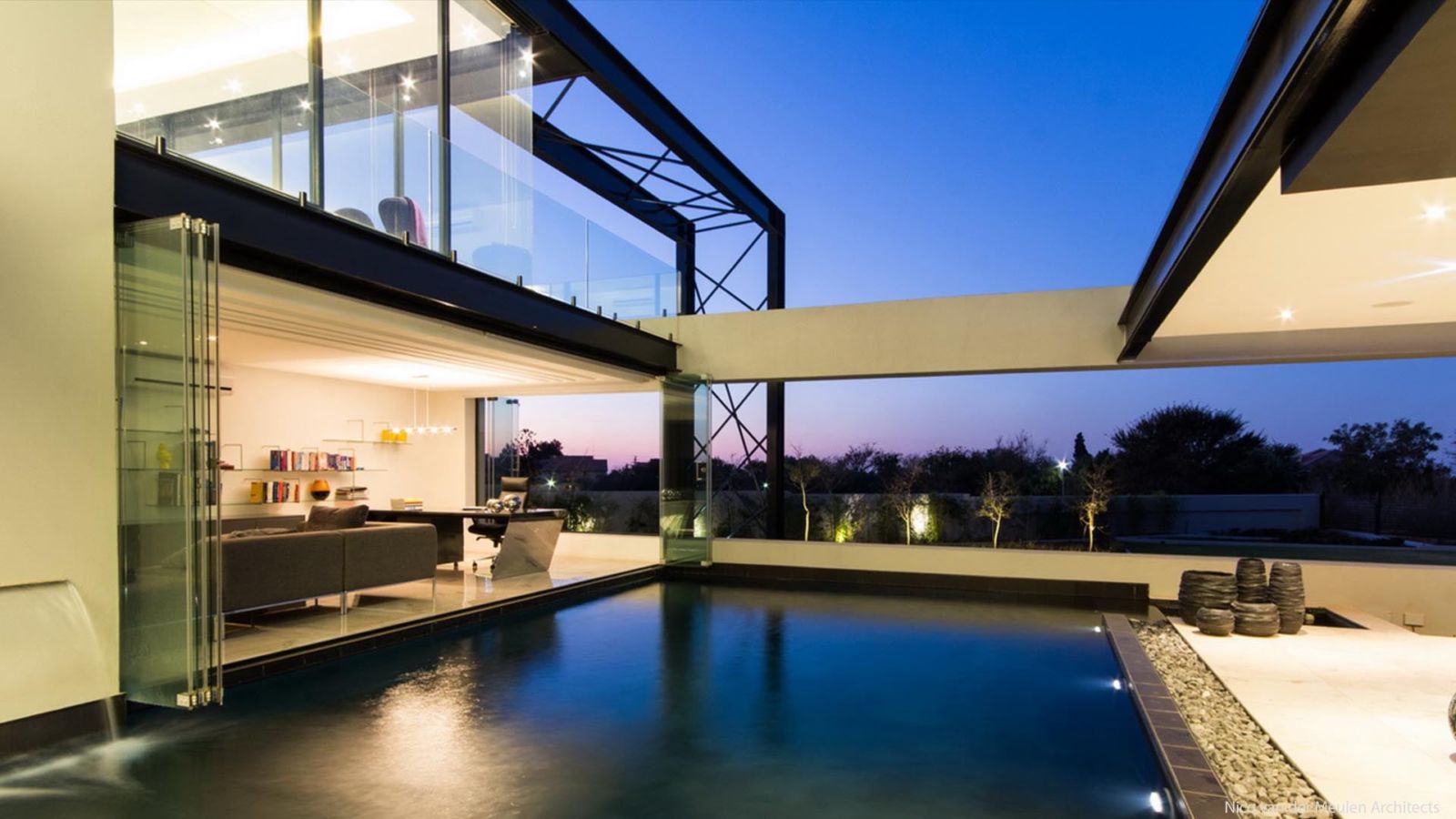 The design of this contemporary glass house was inspired from the estate guidelines which forbid the use of burglar bars. Toying with the idea of protecting a house that's already secured led to the exploration of large cantilevered boxes enclosed by black steel bars.
Rectangular in form, the design of House Ber is centered around the living room, water features and covered patio areas. The double volume space embraces the open plan of this home, while the bold steel bars make a point of being noticed. Stepping up towards the front door discreetly located in a frameless glass wall, you find yourself standing on a concrete podium elevated above the water feature.
The asymmetrical stairs between the split levels at the entrance and living spaces are disguised as granite slabs punched with steel inserts. Unimposing and nearly invisible, the frameless folding glass doors seamlessly separate the interior from the exterior while thresholds create transparency between the indoor and outdoor environments.
M Square Lifestyle Design continued the idea of random connectedness throughout the interiors ensuring this theme was translated through every space and detail. Materials were utilized in their purest form, with a selection of materials such as marble floors and Caesarstone kitchen counter tops.
M Square Lifestyle Necessities styled the house with European furniture pieces and lighting to compliment the design, including B&B Italia, Molteni & C, and Roda.