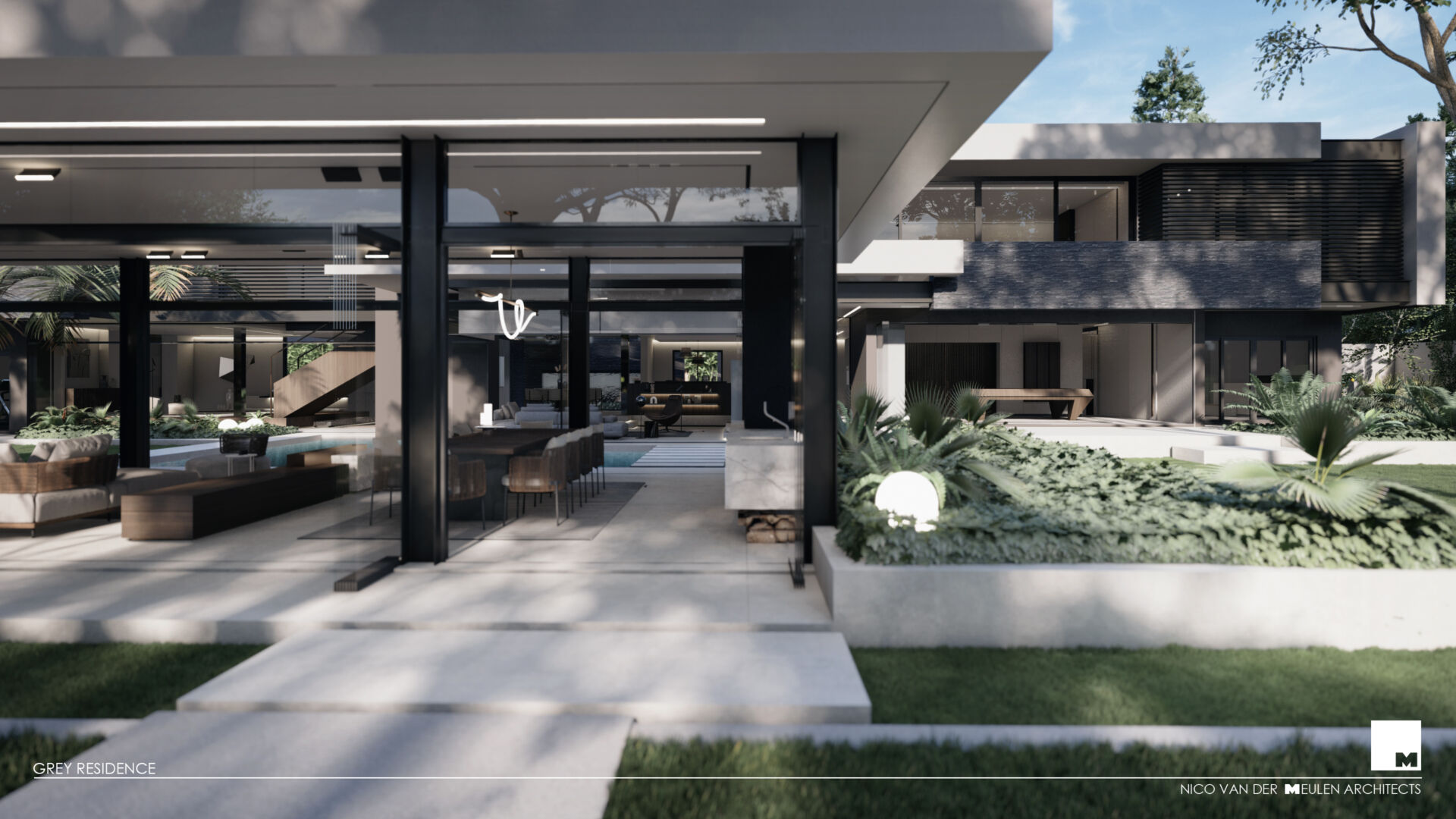 00_GREY_NVDM_05 Swa 13 BW
00_GREY_NVDM_09 Swa 08 BW
000_ BW GREY_NVDM_03 Swa 04
00_GREY_MSLD_06 Swa 18 BW
00_GREY_MSLD_10 Swa 16 BW
00_GREY_MSLD_11 Swa 21 BW
00_GREY_MSLD_20 Swa 14 BW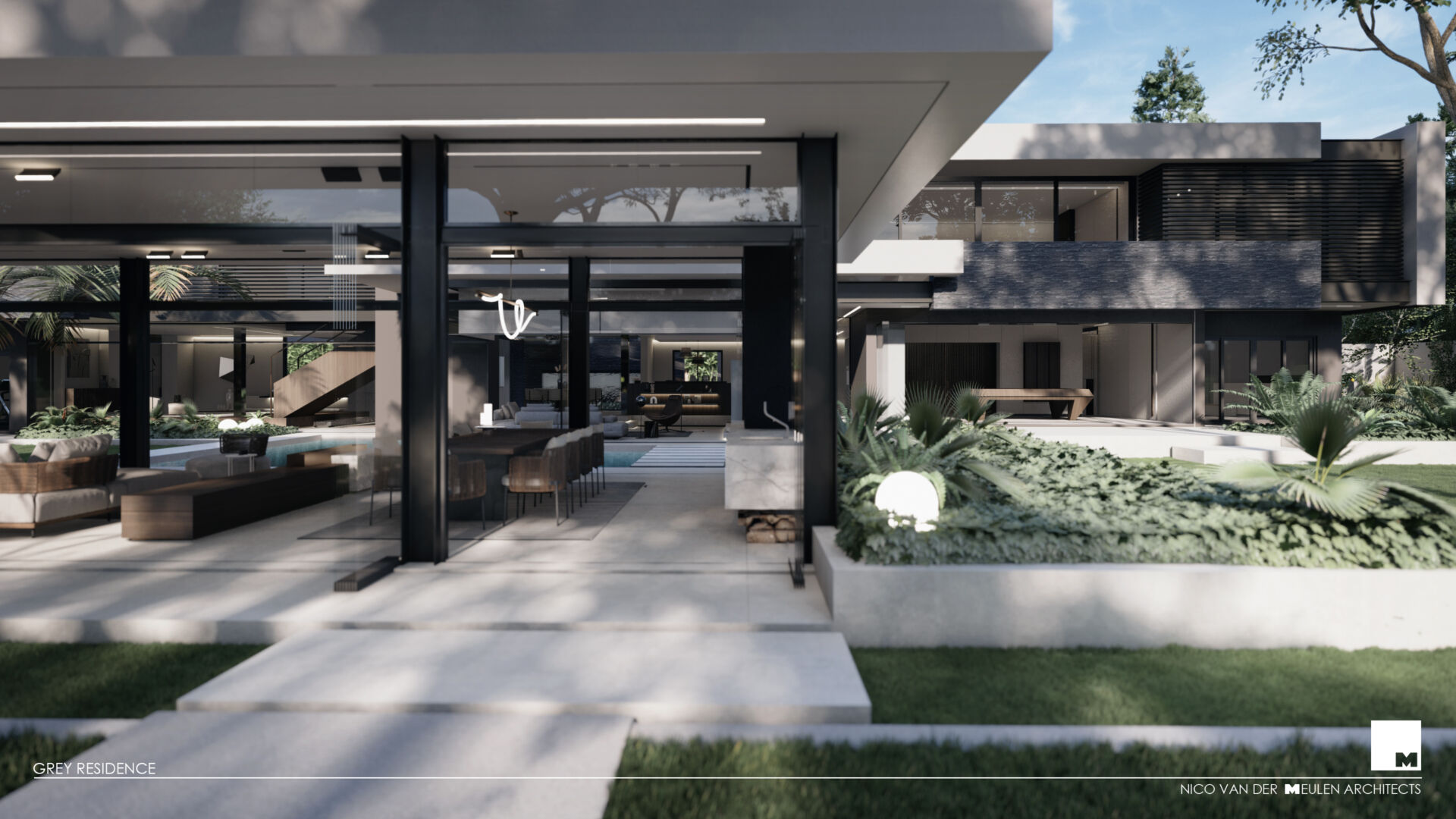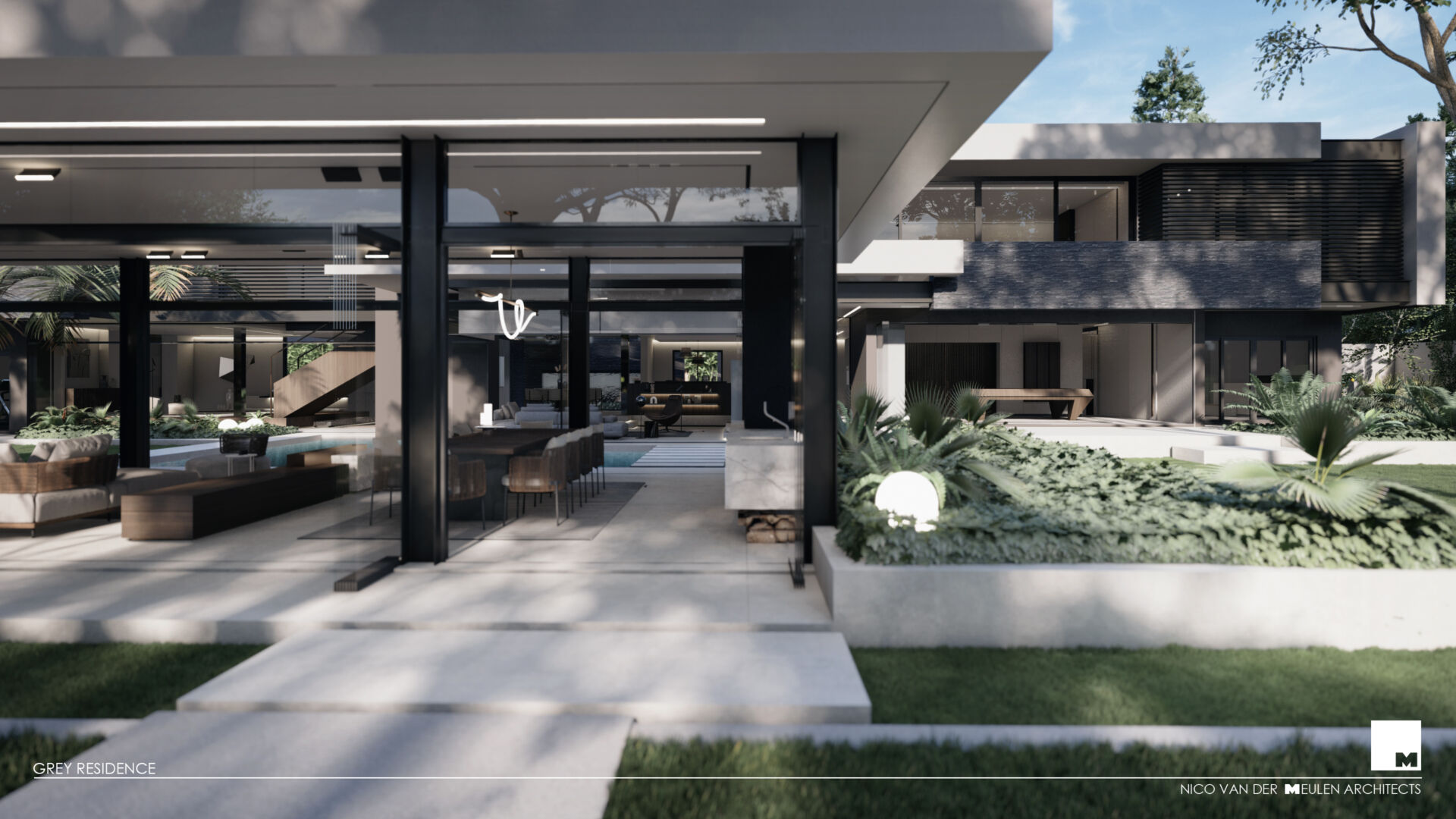 00_GREY_MSLD_06 Swa 18 BW
000_ BW GREY_NVDM_03 Swa 04
00_GREY_NVDM_09 Swa 08 BW
00_GREY_MSLD_11 Swa 21 BW
00_GREY_MSLD_20 Swa 14 BW
00_GREY_NVDM_05 Swa 13 BW
00_GREY_MSLD_10 Swa 16 BW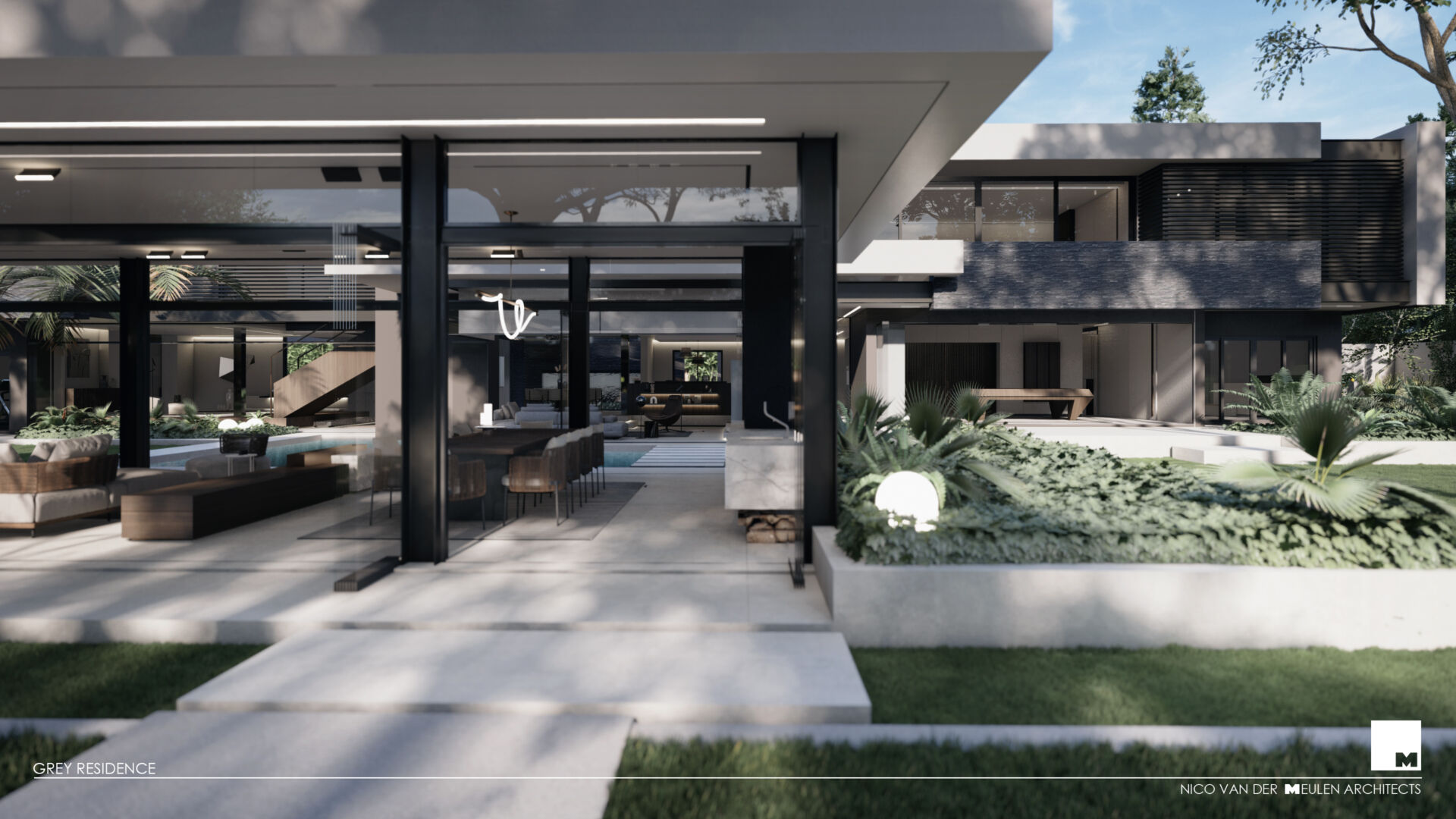 We had the pleasure of being approached to renovate and add to a home in Bryanston, Johannesburg. What made this special was that the existing home was an addition alteration project designed by Nico nearly 15 years ago.
Our clients wanted to expand the living and entertainment areas of their home. Extensions to the lanai and the introduction of a sunken firepit in the garden affords the clients plenty of space for entertainment outside of the main house.
To enhance living requirements, the main bedroom suite was rearranged for optimal functionality, which resulted in the additional dressing and bedroom space. Other areas of the interior required a few alterations and replacement of outdated materials, and an improved quality, be it through light or material usage throughout the house.
A major addition was also planned adjacent to the garages, with an extension to facilitate multiple vehicles and motorbikes, and a more private mancave for entertaining.
The design aims to enhance existing interior light and spatial qualities, while the exterior additions and alterations intends to support the strong and bold linear forms of the existing architecture, which will amplify the aesthetics the clients appreciated from the original home.