PHOTO-2022-01-11-14-00-05
PHOTO-2022-01-11-14-00-02
PHOTO-2022-01-11-14-00-03
PHOTO-2022-01-11-14-00-04
Entrance Bridge Perspective 02
MSLD_Pather_Main Staircase View 1
MSLD_Pather_Main Staircase View 2
MSLD_Pather_Main Staircase View 3
MSLD_Pather_Main Staircase View 4
North Western Perspective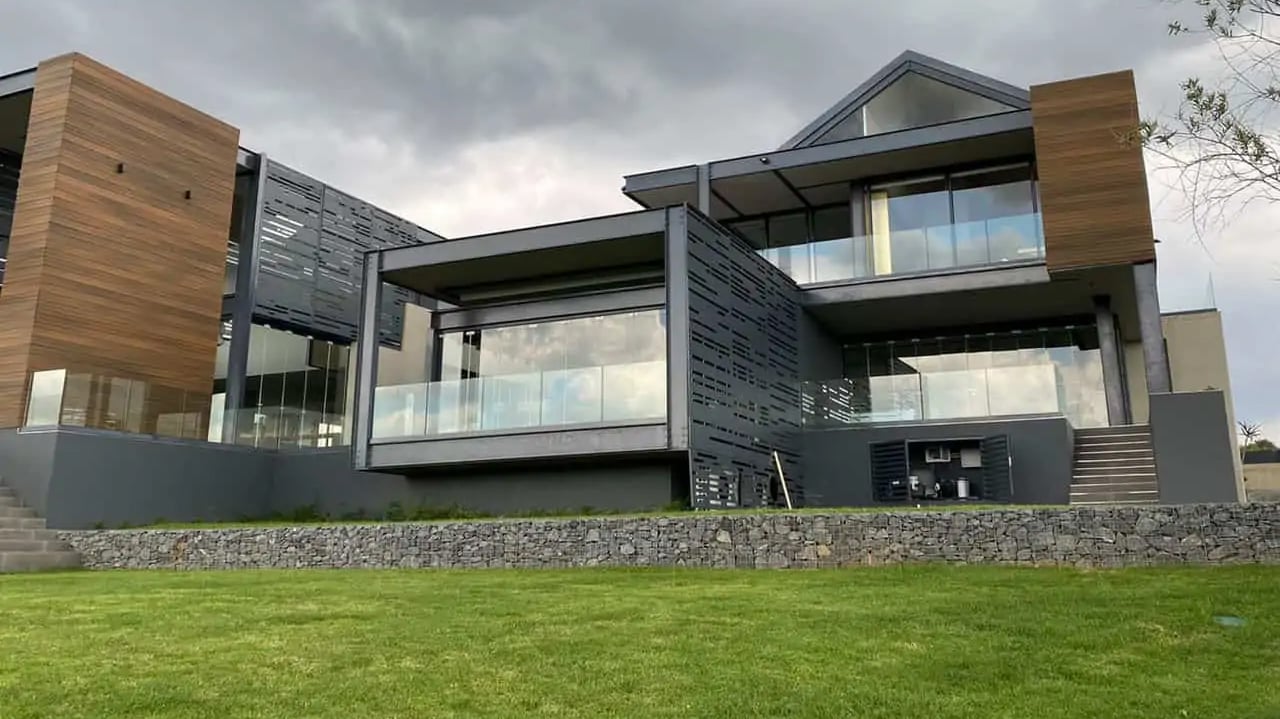 PHOTO-2022-01-11-14-00-05
North Western Perspective
MSLD_Pather_Main Staircase View 4
MSLD_Pather_Main Staircase View 3
MSLD_Pather_Main Staircase View 2
MSLD_Pather_Main Staircase View 1
Entrance Bridge Perspective 02
Contemp Page Image Co residence
PHOTO-2022-01-11-14-00-04
PHOTO-2022-01-11-14-00-03
PHOTO-2022-01-11-14-00-02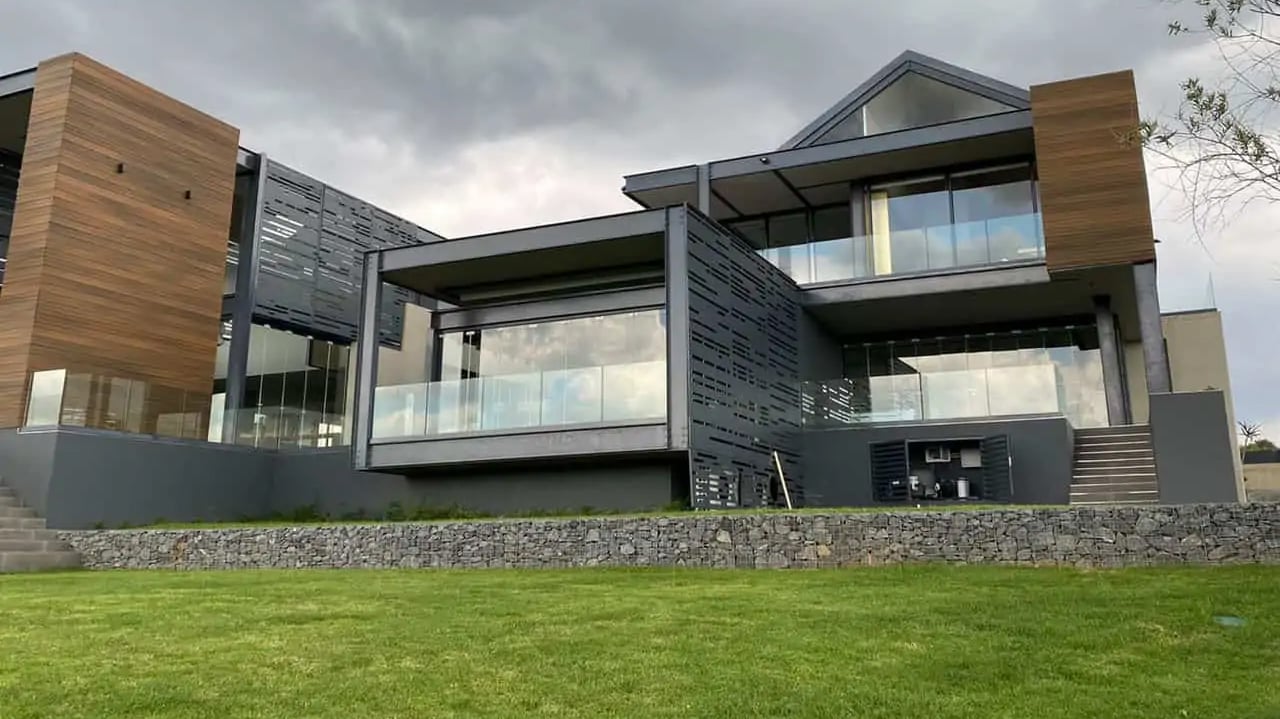 This new 1350sq.m. contemporary steel, glass, and concrete home is situated on a 5120sq.m. site in the upmarket Blue Hills estate north of Johannesburg.
Situated between two cul-de-sacs it was possible to create entrances from both streets, keeping the entrance to the basement parking separate from the guest entrance.
In the basement, there is parking for up to 8 cars around a light shaft with a water feature as well as an atrium and a plant room. Another double garage is placed on the ground floor along with a staff cottage.
The front door is approached on a skylight-covered glass bridge over the water feature at the basement level from the porte-cochere.
The double volume hall is open plan to the lounge and divided from the dining room by sliding glass panels. The dining room is open plan to the kitchen and double volume family room which is two steps lower and leads to the lanai.
The ground floor is basically a glass box, with brick walls only used where necessary for privacy or storage.
From the entrance hall the indoor pool, games room, and home theatre are accessible as well as a covered patio. A guest suite is situated to the south of the lounge.
A cantilevered staircase leads to the first floor from the hall, visible from the porte-cochere through a two-storey glass wall, arriving on a bridge over the hall and lounge.   The bridge connects the main suite and balcony to a pyjama lounge and three kid's suites, all with private balconies.